Audio Technica AT-LH11H Headshell - B-Stock
* incl. VAT. plus shipping outside of Germany

We will gladly inform you as soon as the article is available again.

I hereby confirm that I have read the

Privacy policy

.*
B-Stock:
Returns, slight signs of wear due to packing and unpacking possible. With full guarantee, invoice with stated VAT from the authorized German Audio Technica dealer. The article will be delivered in the original packaging, the outer and / or inner box may show signs of use and / or damage.
AT-LH11H
11g adjustable through hole type headshell with OFC lead-wires
AT-LH headshells from Audio-Technica, pioneers of cartridge and headshell technology for over 50 years, can be paired with the next generation of AT-OC9x cartridges and are available in four weights: ultra light (11), light(13,) midweight (15) and a higher weighted model (18), to suit the specifications of your tonearm and cartridge.
Aluminum headshell with hard anodized finish reduces unwanted vibration
Equipped with Oxygen Free Copper (OFC) lead-wires for improved audio transmission
Non-threaded holes in headshell fits well with cartridges with threaded holes such as the AT-OC9X series.
Adjustable cylinder enables precise azimuth and overhang setting
Available in four weights: 11 g (AT-LH11H), 13 g (AT-LH13H), 15 g (AT-LH15H), and 18 g (AT-LH18H) for optimal compatibility with your cartridge/tonearm requirements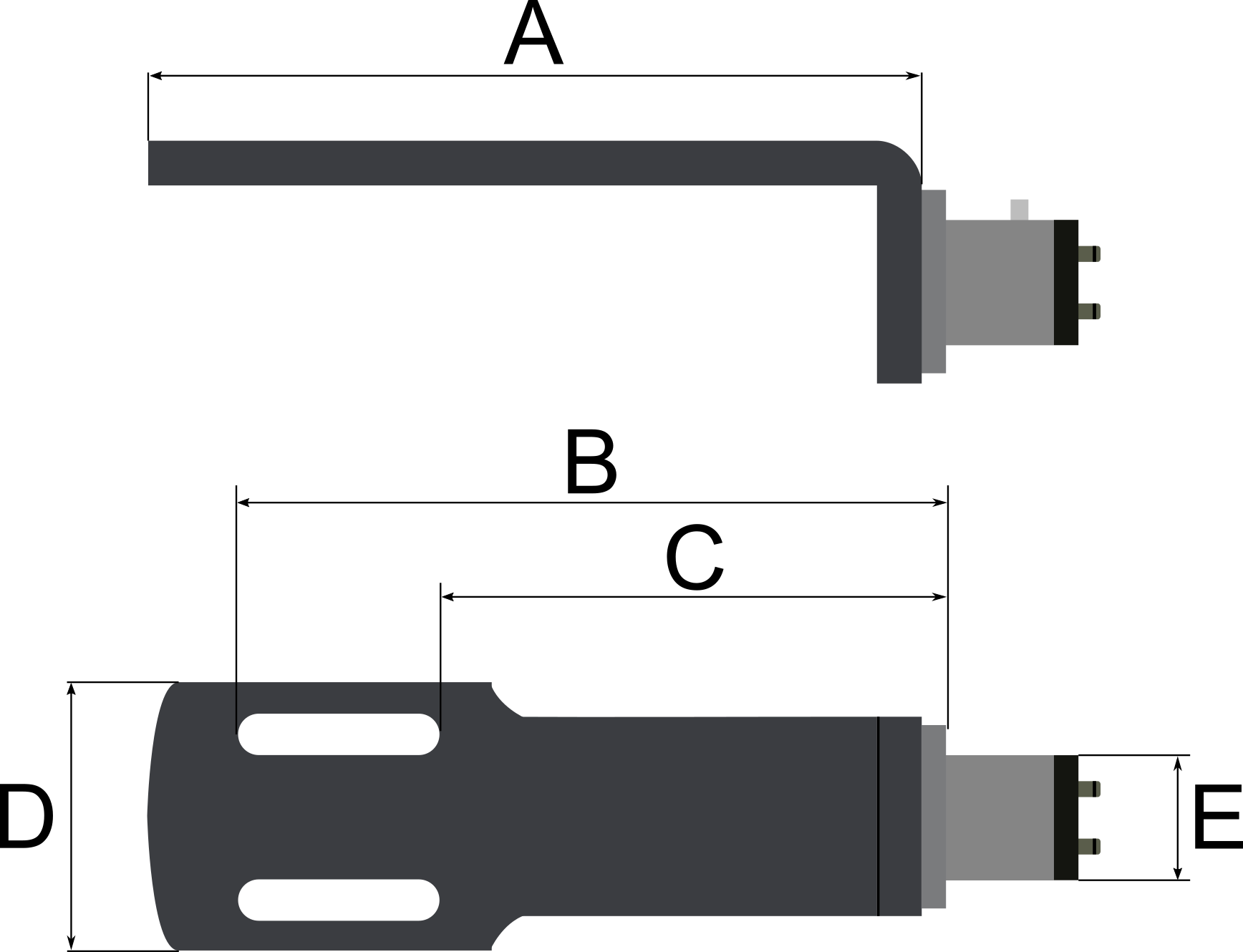 Headshell Modell
A
Headshell length
B
Mounting Distance max.
C
Mounting Distance min.
D
Headshell width

E



Weight

AT-HS1
51,8 mm
47,3 mm
36,9 mm
20,8 mm
8 mm
10,1 g
AT-HS3
AT-HS6
48,9 mm
47 mm
36,4 mm
21,3 mm
8 mm
9,3 g
AT-HS10
50,8 mm
47,3 mm
36,8 mm
20,8 mm
8 mm
10,0 g
AT-LH 11 H
41,7 mm
35,0 mm - 44,0 mm
31,5 mm - 40,5 mm
17 mm
8 mm
11,5 g
AT-LH 13 H
41,7 mm
35,0 mm - 44,0 mm
31,5 mm - 40,5 mm
17 mm
8 mm
14,2 g
AT-LH 15 H
45,2 mm
38,5 mm - 47,5 mm
35,0 mm - 44,0 mm
17 mm
8 mm
15,6 g
AT-LH 18 H
45,2 mm
38,5 mm - 47,5 mm
35,0 mm - 44,0 mm
17 mm
8 mm
19,3 g
AT-LH13
38,5 mm
34,6 mm - 42,5 mm
27,2 mm - 35,1 mm
17 mm
8 mm
14 g
AT-LH15
43 mm
37,6 mm - 46,6 mm
31,6 mm - 40,6 mm
17 mm
8 mm
15,5 g
AT-LH18
43 mm
38 mm - 46,6 mm
31,9 mm - 40,6 mm
17 mm
8 mm
19,4 g
AT-MG10
50,5 mm
45,1 mm
31,7 mm
17,2 mm
8 mm
9,3 g
AT-S
56,6 mm
48 mm
33,8 mm
18,3 mm
8 mm
7,2 g